Winter Reading Challenge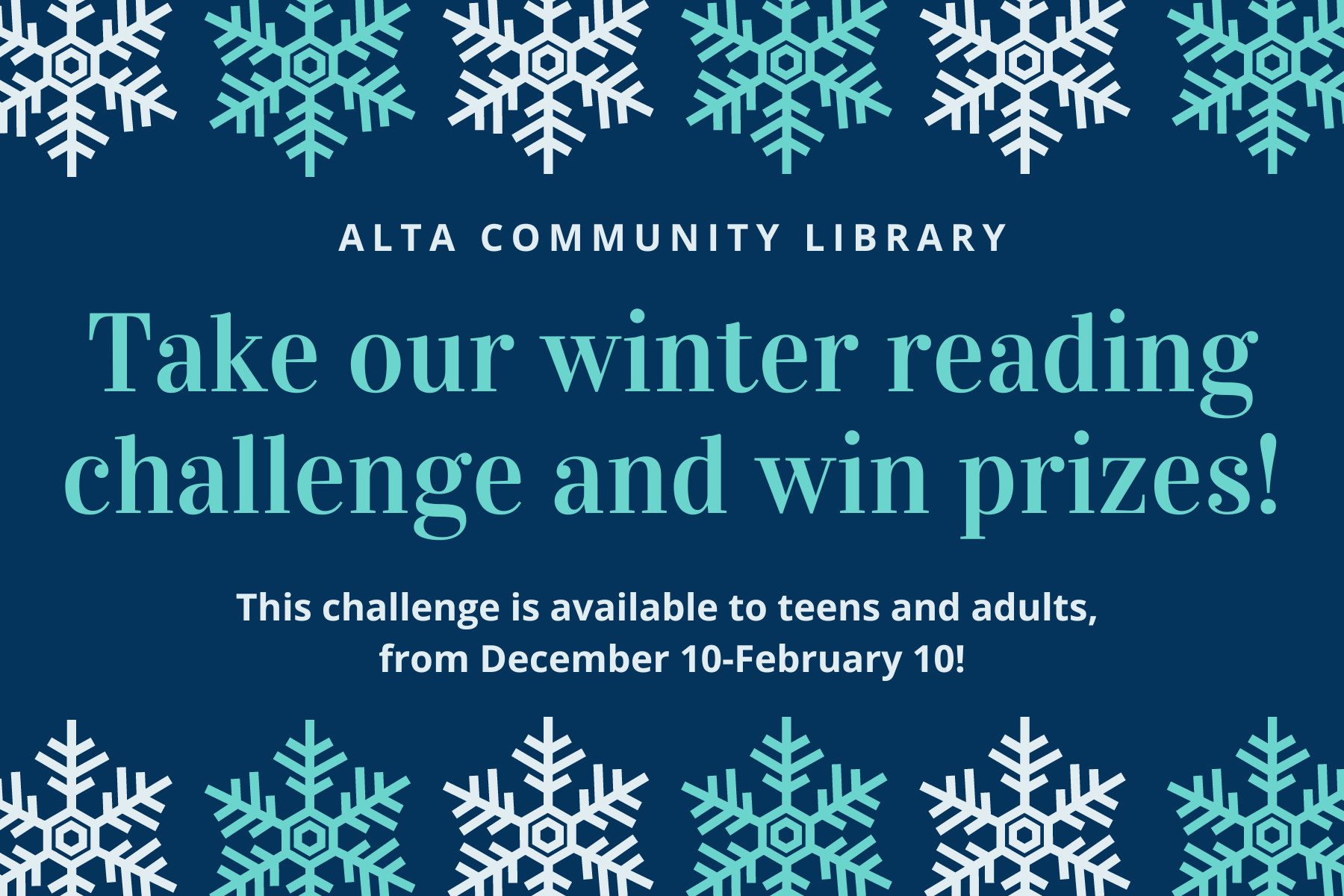 The weather outside might be frightful, but we've got plenty of delightful books to keep you warm and happy until spring! Embark upon on our winter reading challenge to earn free stuff, plus the chance to win one of our grand prizes! The challenge runs from December 10, 2022 - February 10, 2023!
How It Works:
1. The Winter Reading Challenge is open to teens 13 and older, and adults.
2. Starting on December 10th, you can pick up a reading log from the Alta Community Library.
3. Track your reading! You can choose how much you want to read and for how long, but if you read for 15 days, you can turn in your log at the library for a free book and coffee/cocoa/tea voucher!
4. Want more? Complete extra challenges to gain extra entries into the grand prize!
Note: Prizes won't be distributed until January 16th. Grand prize drawing will be held February 13th, and winners will be notified by phone. Only one log per person. While supplies last.